By Helen Russell
Congratulations: you've made it to Blue Monday. Officially the most depressing day of the year. Party Poppers all around. It's also likely that, by now, any New Year's Resolutions made in a fug of Aperol Spritz are starting to seem …well…a bit lame. A recent YouGov survey found that 63% of us planned to turn over a new leaf along with the new year - with losing weight, getting fit and eating healthily topping our wish lists. But 90% of those polled admitted that they 'always' fail and 32% said their resolutions were broken by the end of January.
This shouldn't come as a colossal surprise. My resolutions for last year were: 'drink more water' and 'eat healthily'. What I actually did was: 'drink more gin' and 'eat pulled pork'.
I've never had much luck with 'giving things up', either. My oldest friend has VHS footage of a freckle-faced, foal-like 12-year-old me making a New Year's Resolution that I'll never eat chocolate again - a vow I have broken every day for the past two and a half decades.
Research shows that most resolutions fail - because they're unrealistic or based on other people's expectations and external pressures. Lasting change occurs when we have the inclination to change, the right tools to achieve this, and willpower. Fortunately, there are some scientifically proven techniques to improve our chances of success - and having spent a year investigating the best methods worldwide for a new book, Leap Year (Two Roads), I've found a blueprint for change that works.
The resolutions that work best for me – and for all of us according to studies – are those concerned with taking positive actions to do something that genuinely matters to us. So the idea of giving myself a year to overhaul every area of life, learn how to embrace change (something that previously terrified me), and become a lean, mean decision-making machine seemed like a noble goal.
Here are some of the top scientifically-sanctioned life-change-hacks - aka seven resolutions worth sticking to for 2017:
1. Feel small
Get a daily dose of perspective by looking at something bigger than you. The sky will do. Even a really tall tree. Just look up; look out; and marvel at the world and how huge it is. Take comfort from the fact that we are tiny in comparison and that nothing we do is likely to cause it to end.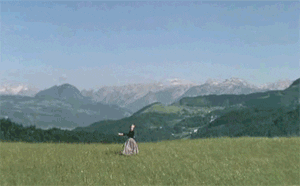 2. Get out more
Everything is better with fresh air in our lungs and the clarity that comes with getting our trudge on is not to be underestimated. Move; see people; take in 'nature 'n' plants 'n' stuff' and de-fug.
3. Log off occasionally
Social media, email and the sidebar of shame are not our friends. They can be entertaining, diverting, challenging, even, but they are no substitute for 'life' and if you feel your arm reaching for a phantom scroll, take action.
4. Look after yourself
I don't work so well when I've only had kale juice for breakfast. Ditto Sugar Puffs. But whack an egg in there and everything's sunnier. Self-care keeps us sane. Same with our homes and our daily habits. Things that seem trivial have a big impact downstream.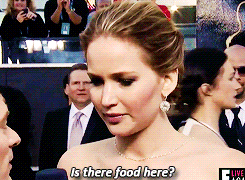 5. Value your values
Work out what you stand for and do something about it. Say 'no' to the things that aren't right for you and don't worry if everyone else's journey doesn't look like yours.
6. Do something scary
I took up experimental dance (terrifying) and pottery last year in an effort to force myself out of my comfort zone – hobbies that helped develop my confidence proved a heck of a lot of fun, too. If feeling silly is the worst that can happen when we get out of our comfort zone, we need to get out of our comfort zone. More. Mild bowel rumblings are a price worth paying for the benefits of doing something new.
7. Remember: it's okay not to be okay
A completely stress-free life isn't the goal. That's a Mr Men book. Making friends with some level of discomfort and building up tolerance and resilience is the key to a half-decent stab at this thing called 'life'. And that's something worth working on - for all of us.
Helen's new book Leap Year, How to make big decisions, be more resilient and change your life for good, is out now (Two Roads)
Click here to purchase and follow Helen on Twitter @MsHelenRussell