Benedict Cumberbatch in fairness, is a bit of a anomaly.
Not your average chiselled and buff Hollywood-type piece of crumpet, our floppy-haired Benedict systematically sets female hearts ablaze with that unique combination of good manners and well-timed saucy winks, rather than relying on (kind of boring) stereotypical 'rrrrr' masculine prowess.
And well, it's precisely that slightly odd, awkward, stiff-upper-lippedness of Benedict's that drives the loyal 'Cumberbitches' (and us) a wee bit mental. Everyone just fancies the bejesus out of him. Fact.
Only thing is that *sadly* Benedict has been a bit quiet of late. Since getting his Shakespeare on before Christmas, starring in a sold-out run of Hamlet that had fans swearing fealty to the 'Batch (and the bard) on their knees, Benedict has been floating a little under the radar.
Until now.
All of a sudden, he is very, very much around. From Sherlock rumours to THAT Doctor Strange trailer, Benedict Cumber-Wonderful is getting ready to send the Cumberbitches into overdrive.
Here's 10 reasons why we need Benedict Cumberbatch back in our lives…like, right now.
1. The Grinch? Really?!
Yep, Benedict has landed himself another plum voice role, only this time he'll be playing the dastardly Christmas-hating grump in a new adaptation of the Dr Suess classic. Ben and that velvety timbre of his is obvs in great demand. Not only did he famously voice the dragon Smaug in Peter Jackson's The Hobbit franchise, but he's also lending his dulcet tones to badass tiger Shere Khan in forthcoming flick The Jungle Book. We wonder what he sounds like ordering pizza...
2. He's about to play Doctor Strange
Ok, you don't have to be a comic nerd to get this, but Benedict is starring in the forthcoming Marvel flick Doctor Strange, and the official teaser trailer has sent the interweb into a mini-meltdown. Playing the all-powerful Sorcerer Supreme (calm thyselves Cumberbitches), this movie is going to cement the 'Batch as big-budget totty. Plus, we're digging the silver fox sideburns Ben. The film is out November 4th.
3. He's back as Sherlock?
Sherlock director Mark Gatiss teased a shot of the back of (what looked to be) Benedict's head from the set of series four recently, and of course, social media went absolutely bonkers. Is it him? Is it a wig? Is it all JUST A GAME?! 
We've a whole year to wait. 
*sigh*
4. We've missed that red carpet charm
If anyone can nail a white tux, it's the 'Batch. 
7. The 'Batch is a feminist...obvs
Benedict doesn't like the term Cumberbitches - he prefers 'Cumberpeople'. Why? The name 'sets feminism back so many notches' *mini fist pump*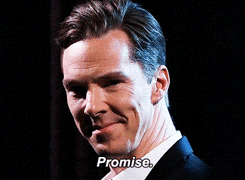 8. He says bad words, even though he's posh
Cursing is so much funnier when one has a plum in one's mouth.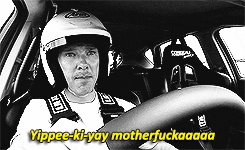 9. The photobombing
U2. The Oscars. Lols.
10. The otter thing
We kind of like the fact he looks a bit like an otter. Otters are pretty darn cute.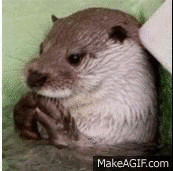 11. He shared a pretty special nodding moment with Johnny Depp
Legendary...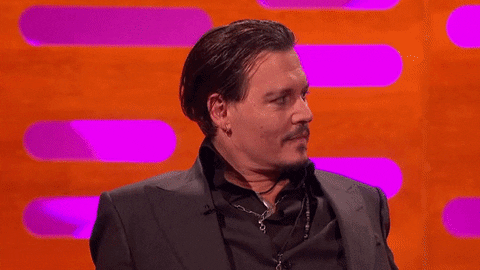 We proclaim 2016 as official year of The 'Batch. Bring it on!