Is Aidan Turner getting hotter? Is that even possible? Poldark's Aidan Turner with his signature brand of smouldering Irish loveliness just keeps on making us swoon and we're certainly not alone. If he's not whipping off his shirt in Poldark, then Aidan Turner is just hanging about, setting off Bond rumours (will he play the new James Bond?) and just generally being a very talented, very attractive actor.
But, can you believe that apparently Poldark producer Damian Timmer was worried after initially casting Turner, that viewers wouldn't find the 32-year-old sexy. Sorry, what? Does someone need an eye test?
Yes, in a moment of self-doubt, apparently Timmer reached out to his crew to confirm whether he'd bagged the right bit of potential Cornish crumpet. "It is true," said Poldark composer Anne Dudley. "Damien did ask me, 'Do you think women will find Aidan attractive?' I said, 'I don't think you will have a problem.'"
So, to prove to everyone that InStyle are 100% of the opinion that Aidan Turner IS sexy enough to own our Sunday nights, here's the 7 times he's made us go a bit weak at the knees. The handsome devil...
1. The fist pump
Aidan it seems, is a fan of the *fist pump*. Let's punch that air together babe.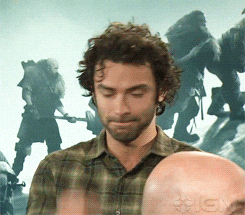 2. Uh, you got a little somethin-somethin on your lip there Aidan...
Does he realise? Course he does. The scallywag.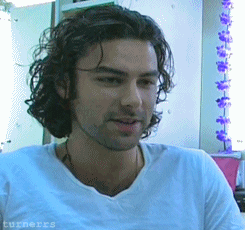 3. My love?
Does your BF show as much concern when you've gotten trapped in the tube turnstile. Nope. Didn't think so.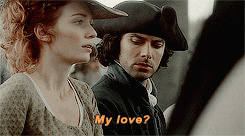 Read More: Is Aidan Turner The New Bond?
4. The modesty
Yes it is your face Aidan. And we likey.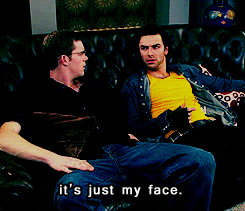 5. Hot dwarf
You all fancied him as dwarf Kili in The Hobbit. Just admit it.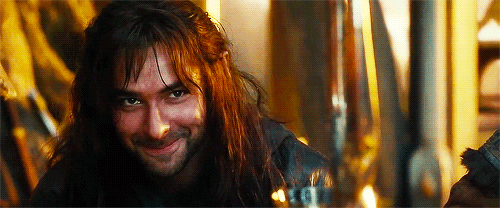 6. There he goes with that lip thing again...
Never gets old.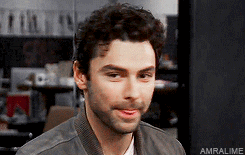 7. And finally...
...you're welcome.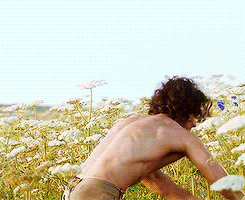 'Poldark' is shown at 8pm every Sunday on BBC1